Tuesday, December 24, 2019
4:30 - 8:00 pm
This event has already occurred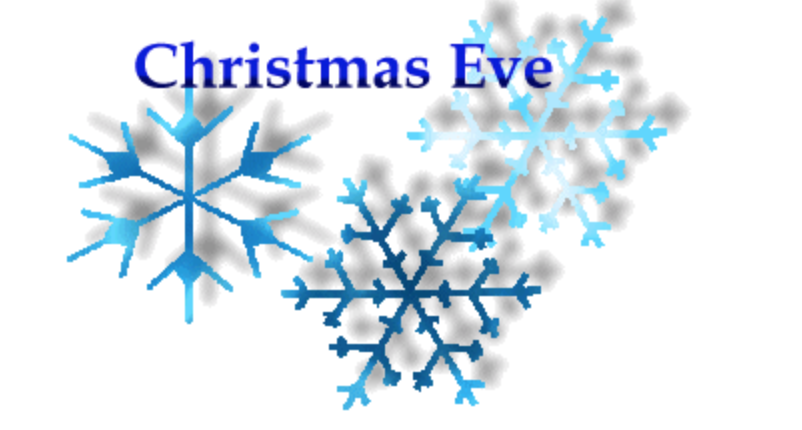 Join us for the Family Service at 4:30 p.m. and/or the Candlelight Service at 8:00 p.m.
P.S. Anyone who is interested in joining the Choir for the 8 p.m. Christmas Eve Service, please speak with Brent. Come raise your voice in praise.
December 24, 2019 4:30 pm
Family Christmas Service
'The Sounds and Lights of Bethlehem' - Betty Lynn Schwab
'In dedication to Bethlehem, the Holy Lands and to the Child in each one of us. For of such is the world of God.' Come join us for this exciting, happy worship service – a story of two youngsters who are hiding in the cave where Jesus was born.
December 24, 2019 8:00 pm
Christmas Eve Candlelight Service
Join us at 8:00 Christmas Eve Service for the culmination of our Advent Joy series. Through the Advent season we have been celebrating that "Joy to the World," a beloved Christmas carol, turned 300 this year. Composer Isaac Watt's interpretation of Psalm 98 invites us to sing a "new song"–and it is a powerful cosmic performance of all creation being renewed and freed. Rather than "joy" being yet another word for "happiness," we will discover that the depths of joy can be found especially amid suffering, the work of justice, and the presence of compassion–all part of the coming of Jesus to this world and a message the world still so desperately needs
.…..the angel said to them, "Do not be afraid; for see—I am bringing you good news of great joy for all the people: to you is born this day in the city of David a Savior, who is the Messiah,. . .Luke 2:1-20. On this Christmas Eve we celebrate the world-altering narrative of the inbreaking, indwelling, incarnation of the Holy among us. Do you remember the feeling you may have had in moments, events or revelations that changed your life, your outlook, your trajectory forever? The depth of that feeling is what "deep joy" is about. Not simply happiness, (that can be fleeting), but the idea that no matter what, there is something living within you that can sustain you for the long haul. God is birthing this within us again and again.