Tuesday, December 24, 2019
4:30 - 8:00 pm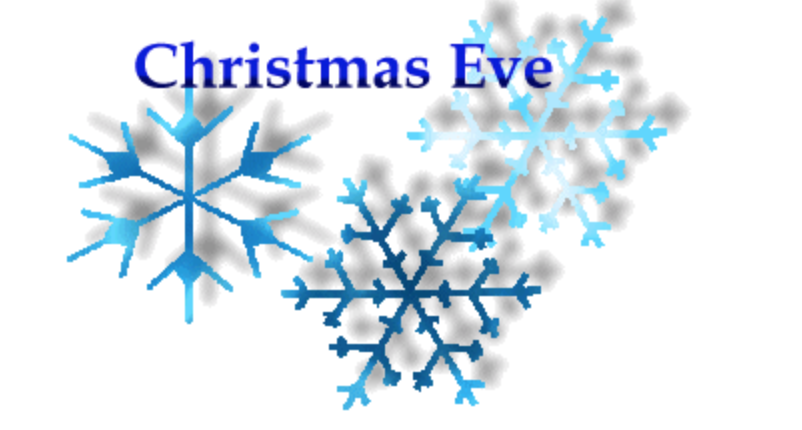 Join us for the Family Service at 4:30 p.m. and/or the Candlelight Service at 8:00 p.m.
P.S. Anyone who is interested in joining the Choir for the 8 p.m. Christmas Eve Service, please speak with Brent. Come raise your voice in praise.