December 1 - 22, 2019
10:00 am
This event has already occurred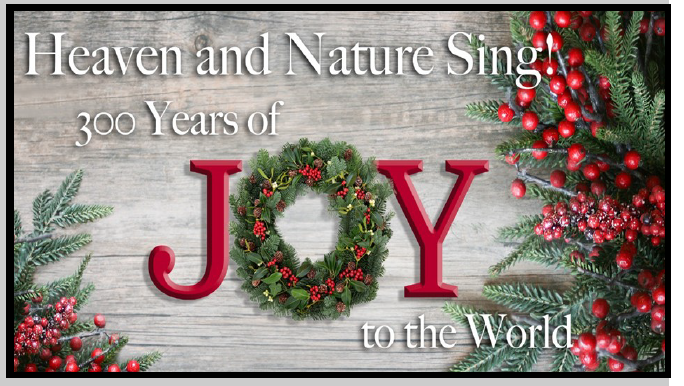 HEAVEN & NATURE SING! ADVENT SERIES
This is an invitation for the congregation to join together on a community spiritual journey through Advent and Christmas providing a strong connection within community and a deeper knowing of our own individual spiritual lives.
"Joy to the World," a beloved Christmas classic, turns 300 this year. Composer Isaac Watt's interpretation of Psalm 98 invites us to sing a "new song" and it is a powerful cosmic performance of all creation being renewed and freed. Rather than "joy" being yet another word for "happiness," we will discover that the depths of joy can be found especially in the midst of suffering, the work of justice, and the presence of compassion – all part of the coming of Jesus' renewing love to this world and a message the world still so desperately needs.
Please join us this Advent and Christmas to reflect on and deepen the presence of joy in your life.