Friday, January 17, 2020
5:30 - 8:30 pm
This event has already occurred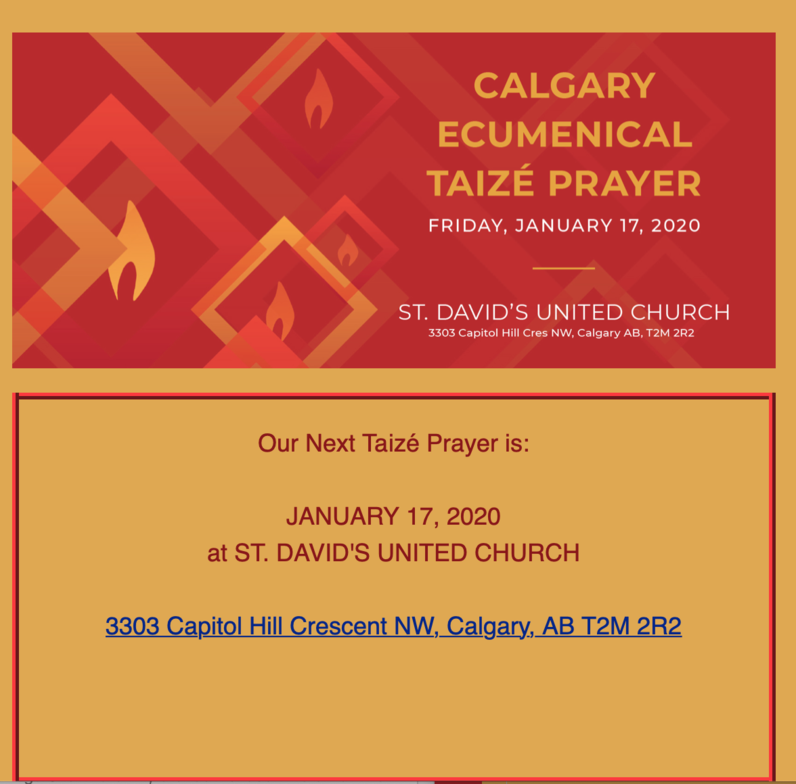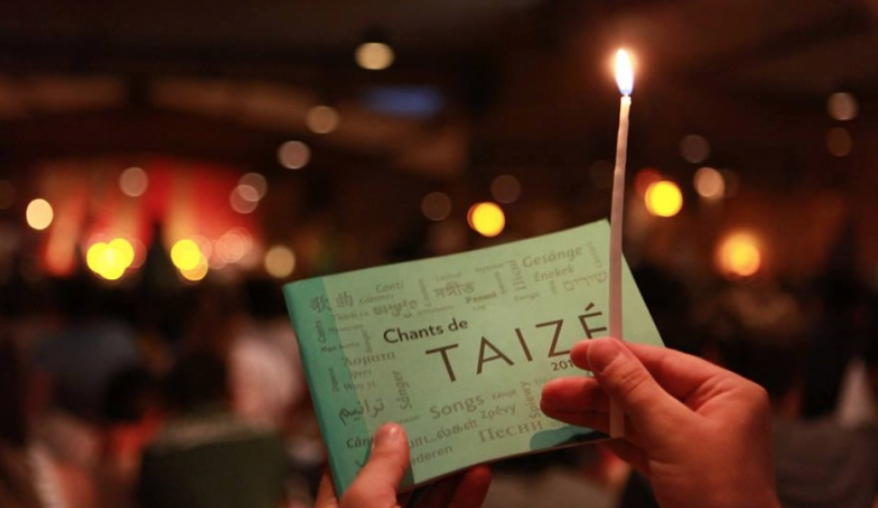 St. David's is hosting a Taize YYC, an Ecumenical Taize Prayer -- January 17, 2020
5:30 – 6:15 Free Supper
6:15 – 7:00 Song Practice – orientation to prayer
7:00 – 7:30 Silence
7:30 – 8:30 Taize Prayer service
We offer a free community meal at 5:30 (soup supper) provided by volunteers. We run a song practice (an orientation to the prayer) at 6:15 pm for 45 minutes - everyone is welcome and encouraged to attend! The intention in Taize Prayer is for the congregation to become the choir - this practice helps everyone to participate.
We begin the silence in the church at 7 pm so the silence has time to mature before the prayer begins.
The Prayer itself is from 7:30-8:30 pm. We arrange everything for the meal (including clean-up) and service and we offer lots of opportunities for folks to get involved if they wish.
I am The Rev Clara King, St. George's Anglican Church, the coordinator for Taize YYC, an ecumenical Taize Prayer in Calgary. Each month we are hosted by a different church/denomination - this helps to maintain and expand the ecumenical character of the Prayer and broaden our outreach.
A little background about me: I've had a connection with the Taize Community since 2005. I've been to Taize 9 times and lived there as a permanent. I've gone with the brothers to Nairobi in 2008 and Pine Ridge (SD) in 2012. In May, I organized for Brother Emile to come to Calgary, and he encouraged me to start an ecumenical Taize prayer here.
Please refer to the January 12 Worship Folder found on Ministries/Worship page.